Infinity Mountain 16" X 24"
Electroluminescent Wire, shadow box, two-way mirrors, wooden boards.
Dungeons and Dragons screen and storage set.
Converted silverware box, faux suede, hardware, stone, white board.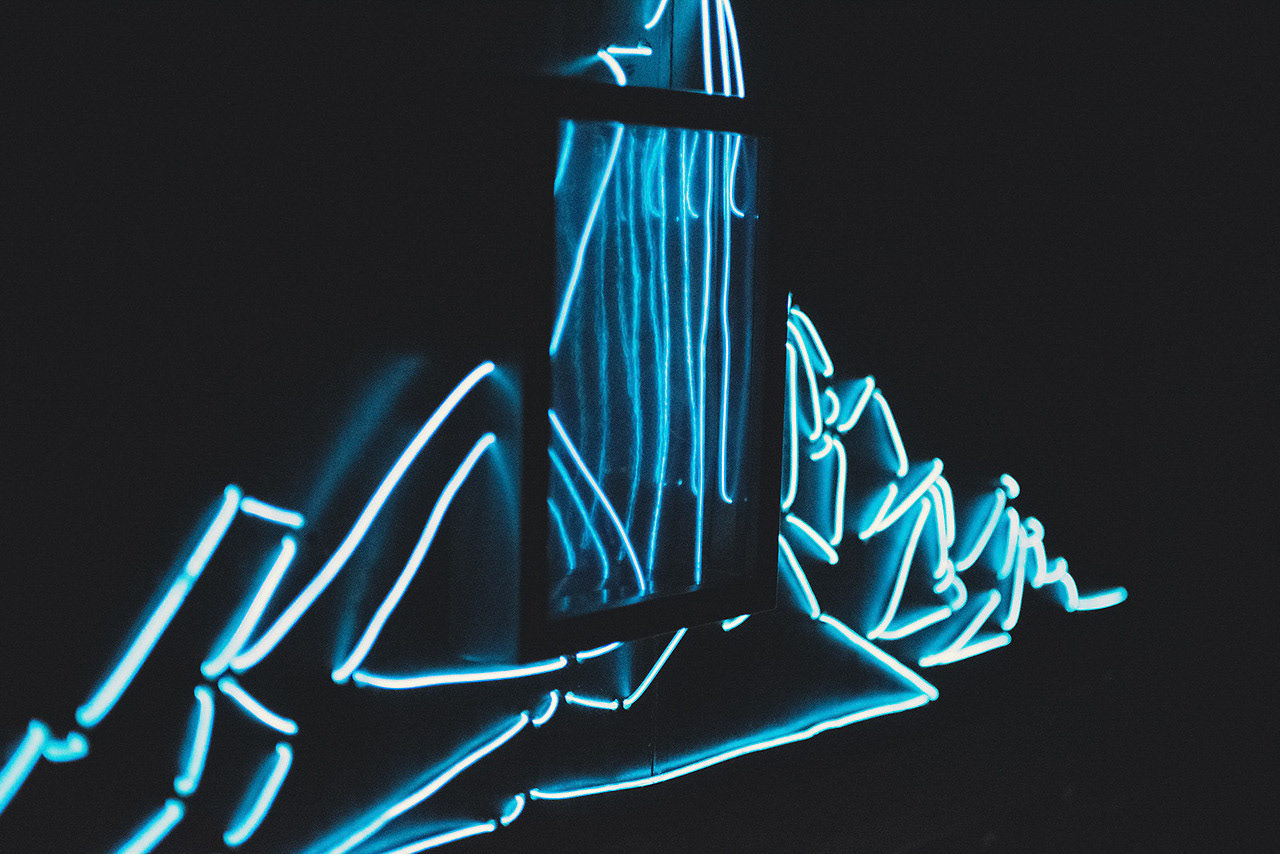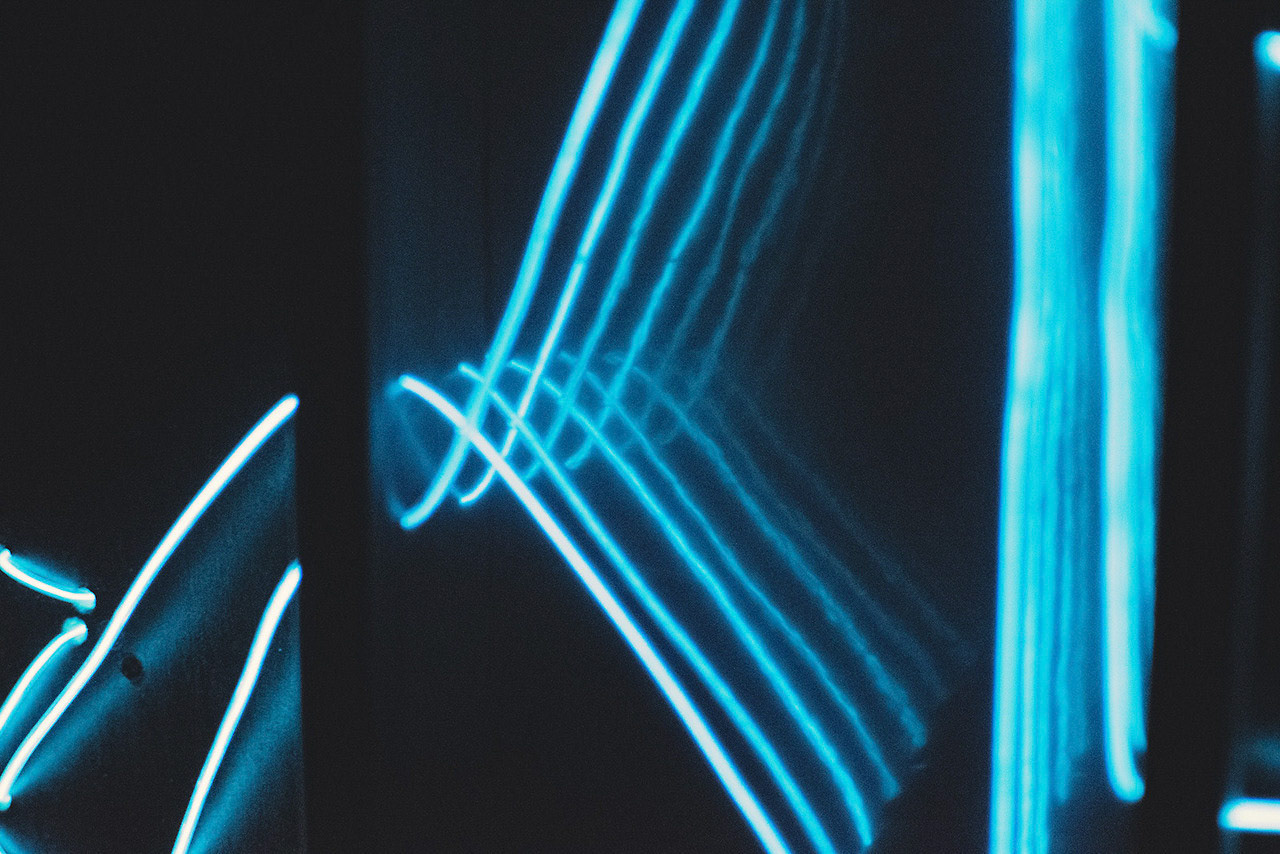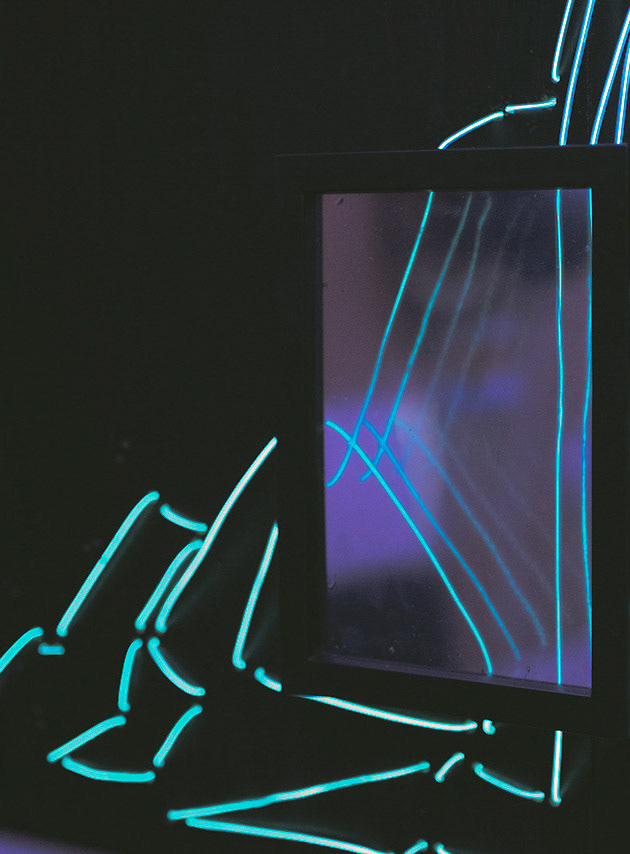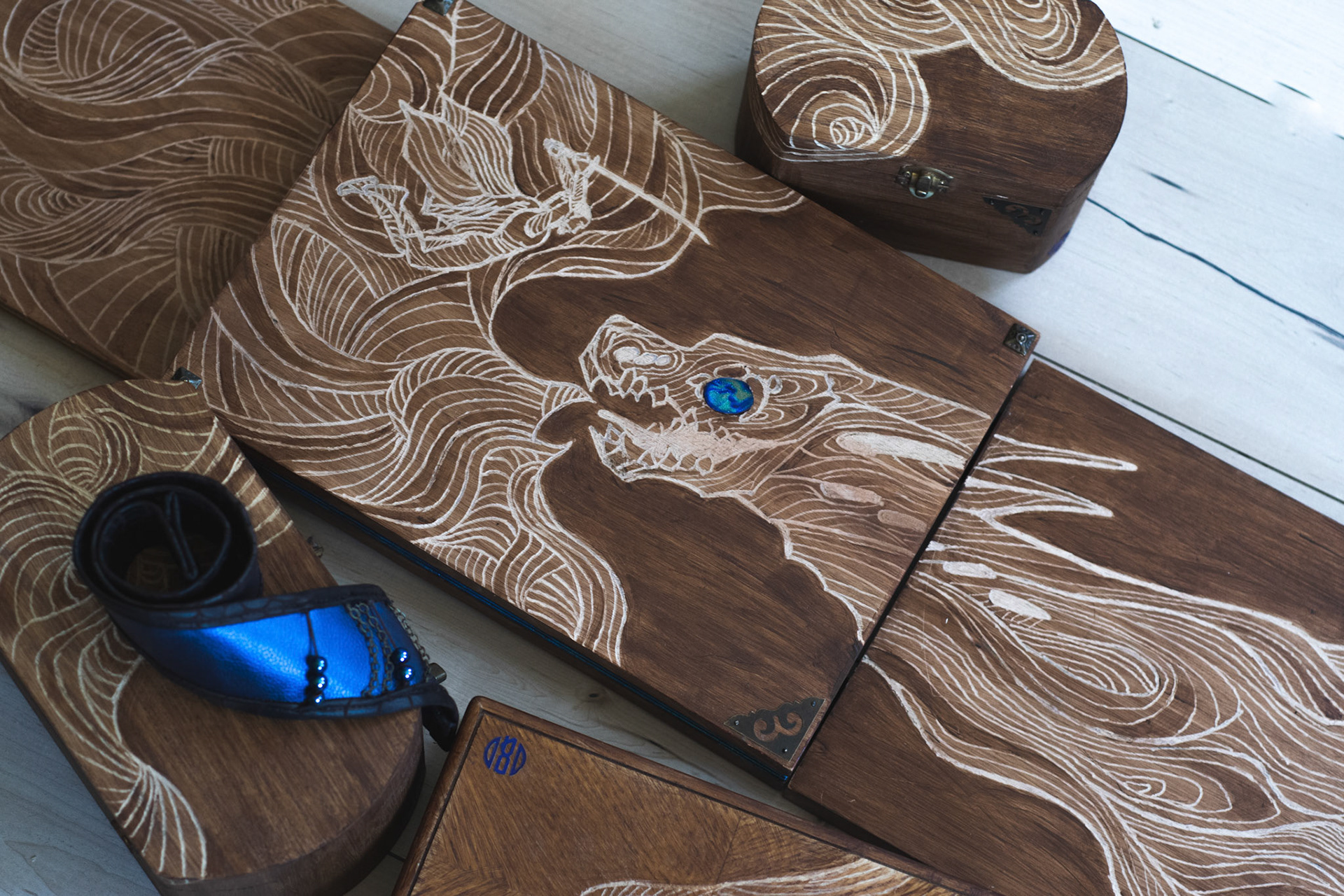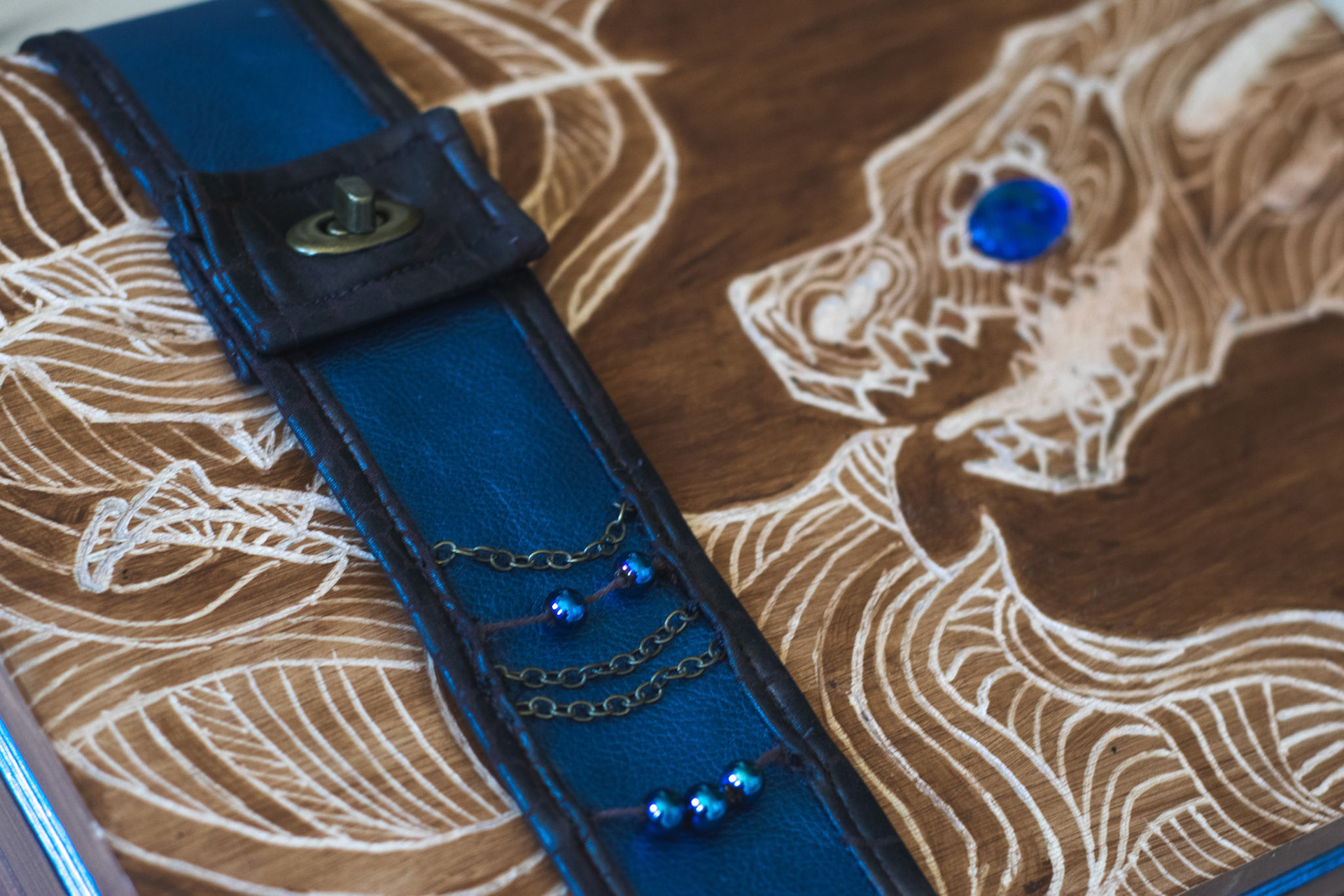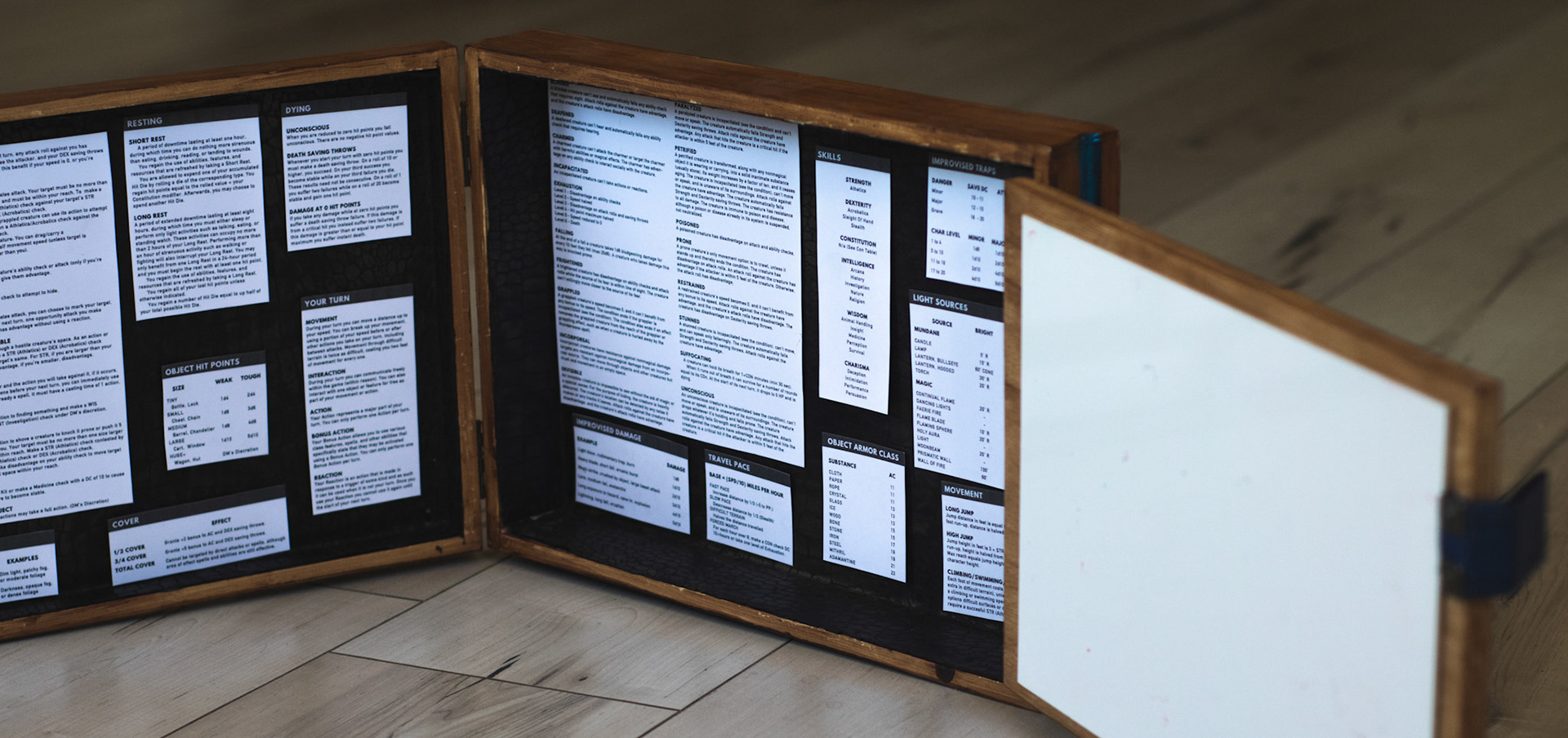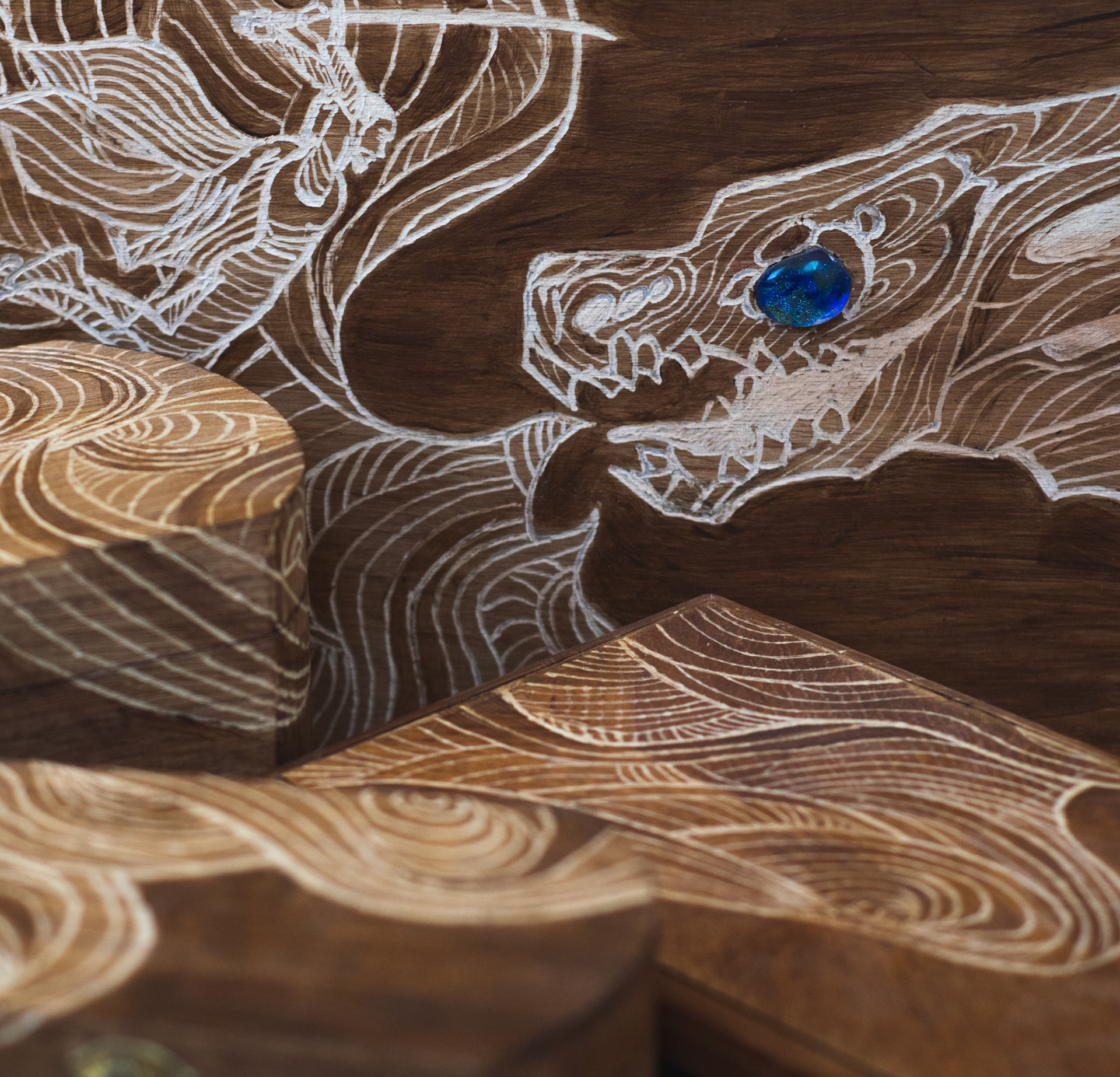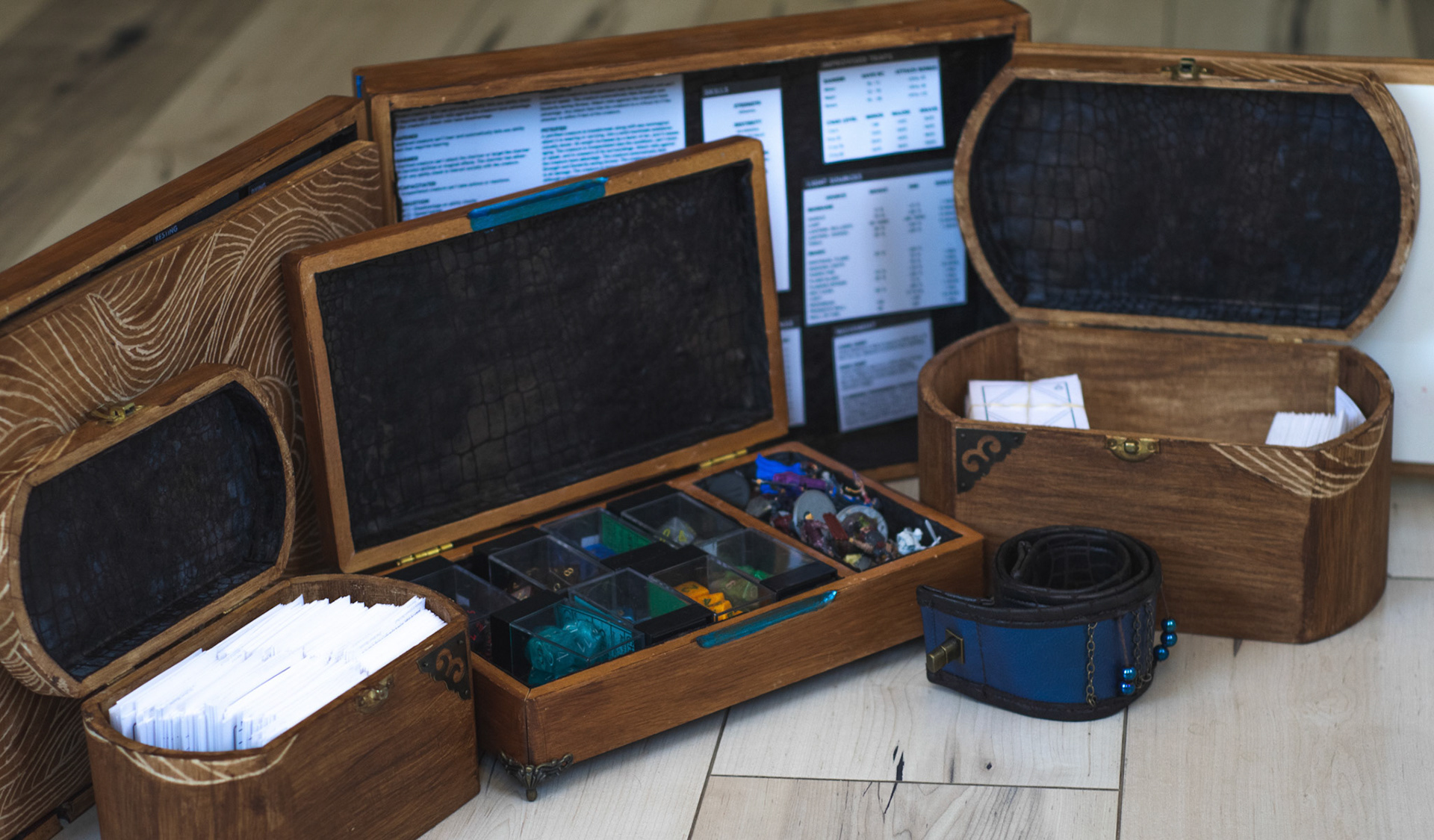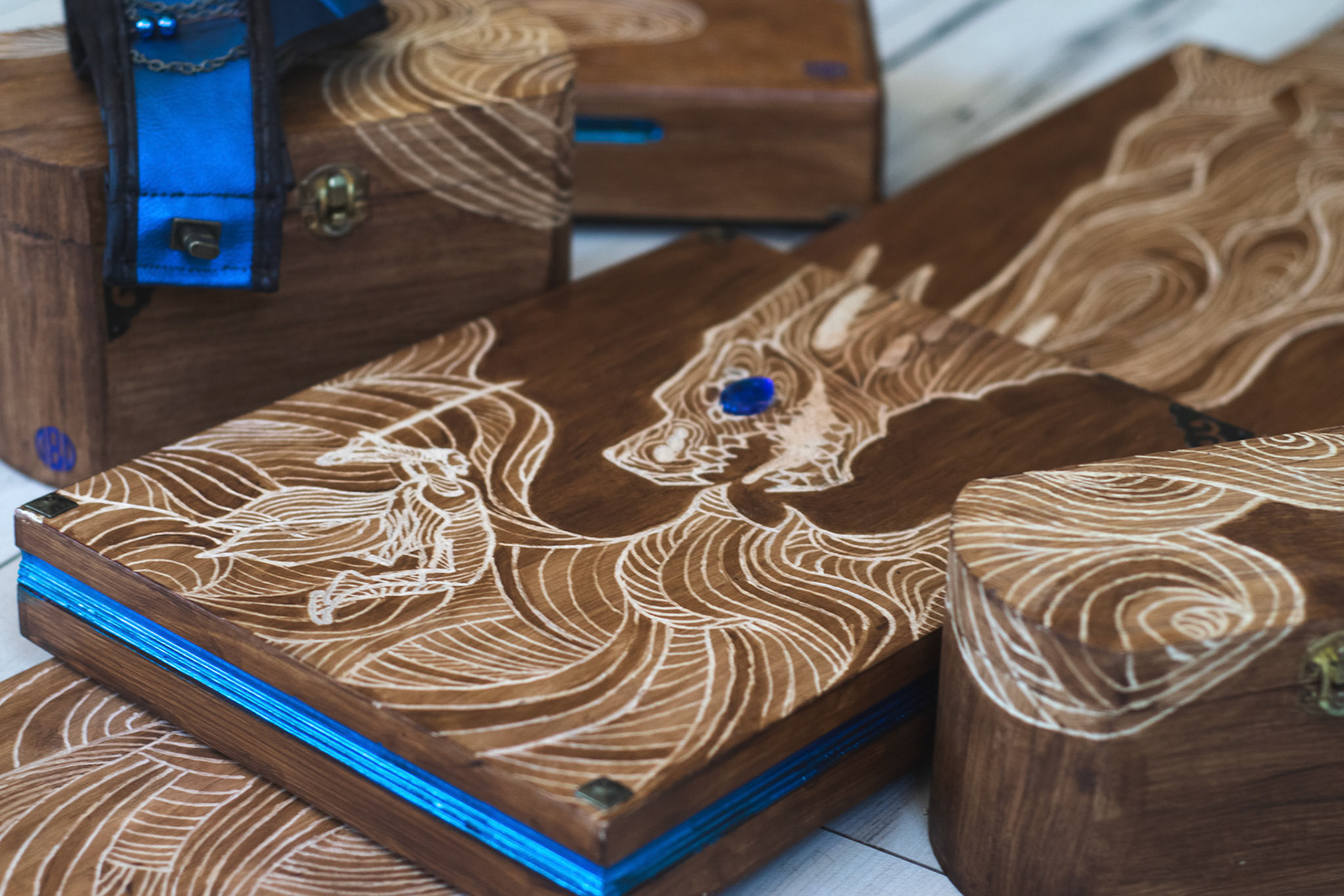 Sheepskin map of The Four Corners of Civilization from The Kingkiller Chronicle by Patrick Rothfuss, 3' X 2' 

"Koi," 4' X 2' 
Particle board, electroluminescent wire, acrylic paint.